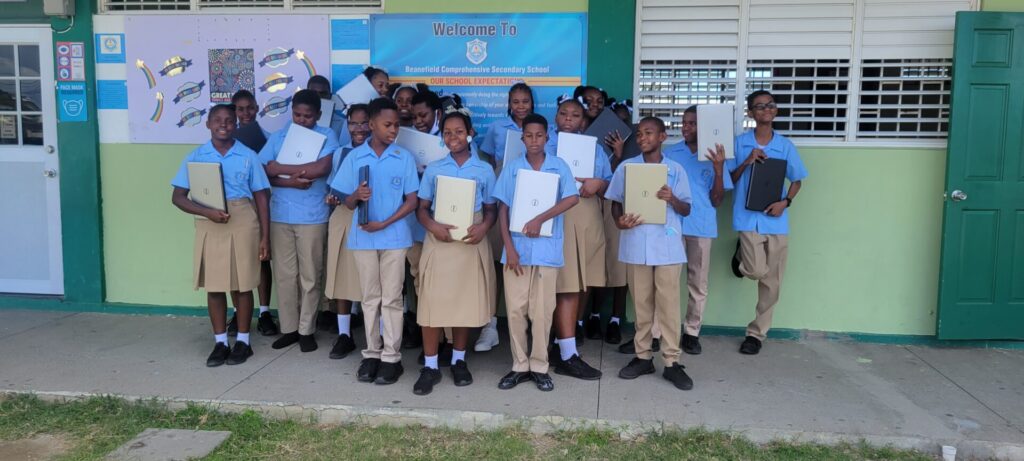 Continuing our commitment to giving back to the community, Riviana Foods is happy to contribute to the local community and on this occasion, has made a donation of computer equipment to Beanefield Comprehensive Secondary. The school is located on the beautiful island of St. Lucia. Founded in 1963, it has around 1700 students and 100 teachers.
Our company has delivered to this Secondary School a total of 45 laptops so that students can have the latest generation tools to develop their homework and studies.
This donation benefits a large number of students from Beanefield in various ways. The students use them in their Digital Literacy classes, the laptops also allow them to conduct research and to work on projects and complete assignments.
Mrs. Lorna Ambrose, Principal of the school, remarked: "I would like to express immense gratitude for the donation of forty-five laps to our school. With the increase of the use of digital tools in schools our students have greater capacity to engage with the online learning platforms that we use".
Enrique Zaragoza, CEO of Riviana Foods mentioned: "At Riviana Foods we are always looking for ways to give back to the community and we are happy to be able to contribute to the education and development of the students at Beanefield Comprehensive Secondary School".