Company History
Learn all about the history of Riviana Foods, Inc.
From a Simple Milling Operation to a Multinational Company
---
Over the past century, Riviana Foods has grown from a simple milling operation to a multinational company. We, of course, owe all of our success to our customers.
In terms of how this happened, it all dates back to when rice arrived in Louisiana in the early 1700s, becoming a staple crop.
This is our story: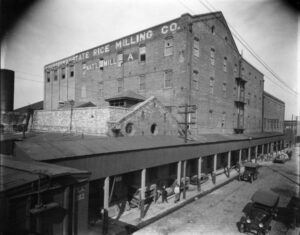 Beginning
Consortium led by Frank A. Godchaux Sr. purchases 30 rice mills in Southwest Louisiana to form Louisiana State Rice Milling Company in Abbeville, Louisiana.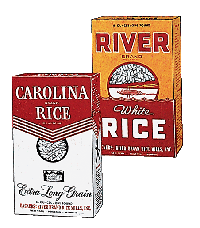 Carolina® & River®
Southern Rice Sales Company later absorbed by River Brand Rice Mills, Inc. begins packaging and selling rice under the brands Carolina® (long grain) and River® (short grain) in the Northeast United States.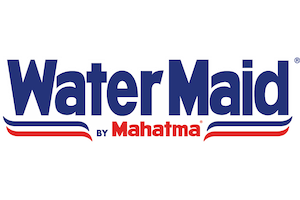 Water Maid®
Louisiana State Rice Milling begins standardizing its rice merchandising offering the company's best quality short grain rice, the "Blue Rose" variety, selling it in 100-pound packets and later selling it under the Water Maid® brand.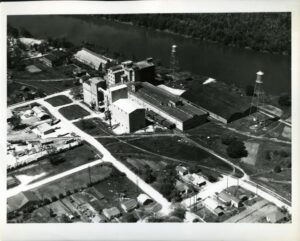 Packaging
Louisiana State Rice Milling introduces rice in consumer-oriented packaging.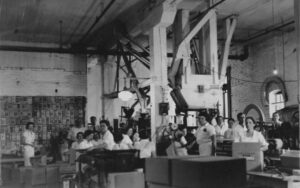 Innovation
Louisiana State Rice Milling continues to innovate its consumer packaging by marketing and selling rice in kraft and cellophane bags.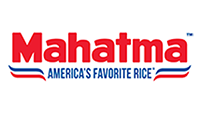 New brand for its highest quality long grain rice
Louisiana State Rice Milling introduces its major new brand Mahatma® for its highest quality long grain rice.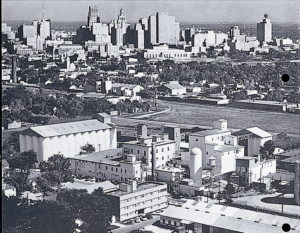 Expansion
Champion Rice Milling Company is incorporated and later changes its name to River Brand Rice Mills, Inc. and acquires rice milling facilities in Houston, Texas and Memphis, Tennessee.

New name
River Brand Rice Mills and Louisiana State Rice Milling merge and become Riviana Foods Inc.
NYSE
Riviana is listed on the New York Stock Exchange.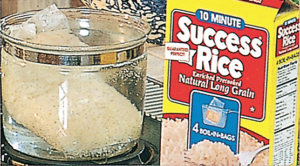 Boil-in-bag
Riviana begins test marketing new rice products under the brand Success®, an instant parboiled rice with the convenience of quick cooking rice in a boil-in-bag.
Riviana continues to diversify
Riviana implements a diversification strategic plan acquiring the brands and businesses of Austex® Chili, Hill'®s Pet Foods, Pangburn® Chocolates, Hebrew National® Franks, Romanoff® Caviar, Mar-kes® Frozen Mexican Food, MBT® Broth, Belle Towle® Olives, Trinis® and Lum® Restaurants, N&C Boost NV in Belgium (rice) Stevens & Brotherton Ltd. (rice and food distribution) in the United Kingdom, Pozuelo S. A. (cookies and crackers) in Costa Rica and Alimentos Kern de Guatemala, S.A. (processed fruits and vegetables) in Guatemala. Riviana's new headquarters moves to Houston, Texas in 1973 following construction of the 16-story "Riviana Building" near downtown Houston, Texas where the company resides today.
Colgate-Palmolive Co.
Colgate-Palmolive Co. enters the food manufacturing business by merging with Riviana.
Going back to the roots
A group made up of the management of Riviana and outside investors purchases the Colgate-Palmolive/Riviana United States and Belgian rice operations, the United Kingdom rice and food distribution operations and the Costa Rican and Guatemalan food manufacturing operations.
Joint Venture with Riceland Foods. Inc
Riviana Foods Inc. and Riceland Foods Inc. of Stuttgart, Arkansas form Rivland Partnership to manufacture, market and distribute rice flour.
Herba
Riviana Foods' European operations form a joint venture with Arrocerias Herba S.A., a subsidiary of Ebro Foods, S.A., a leading food company in Spain, to market and distribute rice products in Belgium and other European countries.

Sello Rojo®
Riviana acquires the Sello Rojo® rice brand and business from the Rice Growers Association of California Corporation.

Riviana Foods is listed on the NASDAQ stock exchange.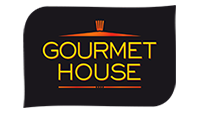 Wild Rice
Riviana acquires the Gourmet House® wild rice brand and business from Anheuser-Busch Companies, Inc. including a facility in Clearbrook, Minnesota.
New acquisitions
Riviana Foods acquires ACH Food Co. Inc.'s rice and bean brands and business including facilities in Brinkley, Arkansas and Mobile, Alabama.

Ebro Foods acquires Riviana Foods.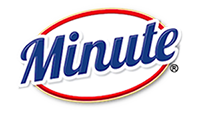 Riviana acquires Minute® Rice, the world's first precooked rice
Riviana acquires the brand Minute®, the world's first precooked rice, and business from Kraft Foods Global Inc. Under the Minute® brand, Riviana also introduces a new concept of microwavable ready to serve single-serve rice cups that cook in one minute.

Memphis
Riviana opens a 400,000 square foot state-of- the-art rice manufacturing facility in Memphis, Tennessee, and through investments of millions of dollars since construction has expanded the plant seven times, most recently in 2022.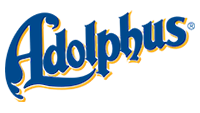 American Rice Inc.
Riviana acquires American Rice Inc. including a facility in Freeport, Texas, along with the brands Blue Ribbon®, Adolphus®, Comet®, AA®, Abu Bint® and Wonder®.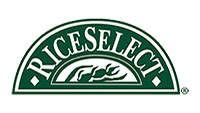 Specialty rice brand
Riviana Foods acquires the specialty rice brand RiceSelect® sold in jars and business including a facility in Alvin, Texas.
Merge
Riviana Foods merges with New World Pasta Company, then a subsidiary of Ebro Foods and a leading dry pasta manufacturer in North America.

EBRO S.A. acquires Tilda® Rice
Riviana is appointed the distributor of Tilda® rice in the United States.
Divestment
Riviana exits the pasta business except for retaining its specialty pasta business in Canada.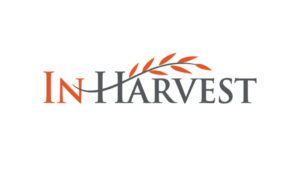 Expands operations with InHarvest, Inc. assets
Riviana Foods acquires the assets of InHarvest Inc. which specializes in the production, marketing and sale of premium specialty rice, quinoa and other grains including facilities in Colusa and Woodland, California.