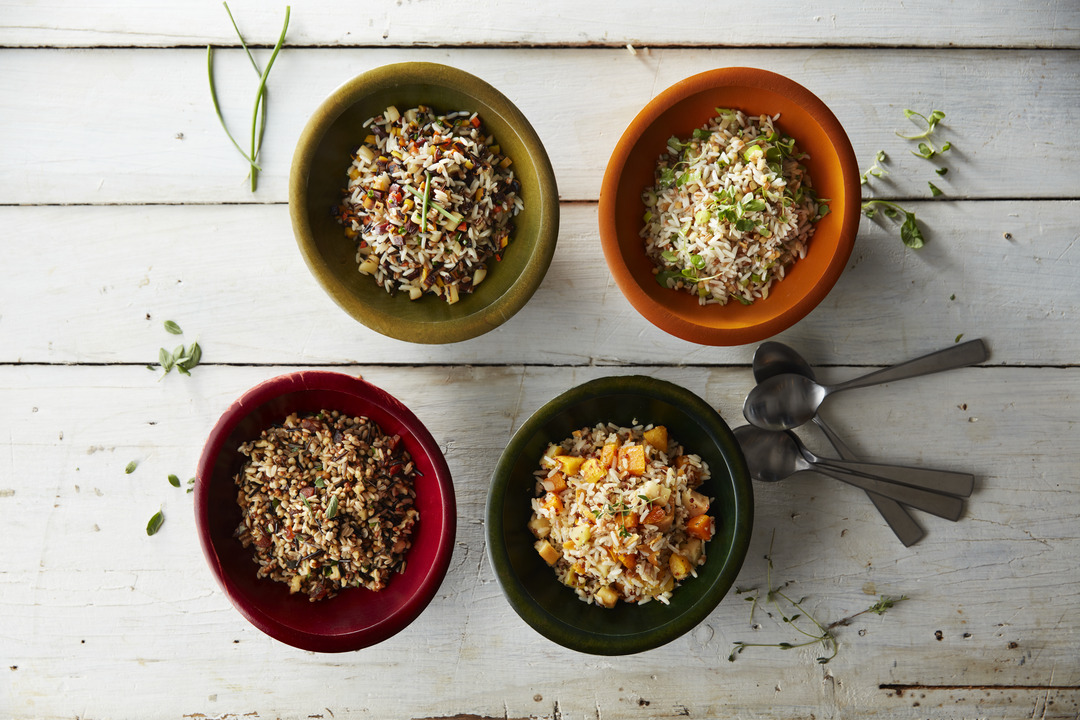 BUSINESS
Food Service
Great chefs know the quality that Riviana Foods rice and grain products provide. Make your menu stand out.
Why Choose Our Rice and Grains?
---
The versatility of rice and other grains is well-renowned in cuisines throughout the world, and has been for centuries. It's an ideal choice for anything from a filling breakfast all the way to a hearty dinner and luscious dessert.
Additionally, grains absorb flavor well making it the perfect base for a delicious meal paired with an endless variety of ingredients. Take a look at a few more benefits our rice and grains can provide your meals.
We operate our own mills for milled white and brown rice, as well as parboiled rice, and have facilities that specialize in instant rice, wild rice, imported rice, organic rice, blended grains and other grains. For your food service needs in the U.S. and throughout the world, Riviana Foods will make your menu stand out.
For more information, don't hesitate to Contact Us.

Easy to Prepare
Our rice and grains are simple to prepare, and If instantized, they can even cook in as little as 5 minutes.

Long Shelf Life
When packaged and stored properly, rice and other grains have a long shelf life which is perfect for pantries.

Highly Benefitial Food
Our rice is naturally free of sodium, cholesterol and gluten as well as GMO-free. Rice is one of the leading suppliers of energy, complex carbohydrates, protein, fiber and beneficial antioxidants.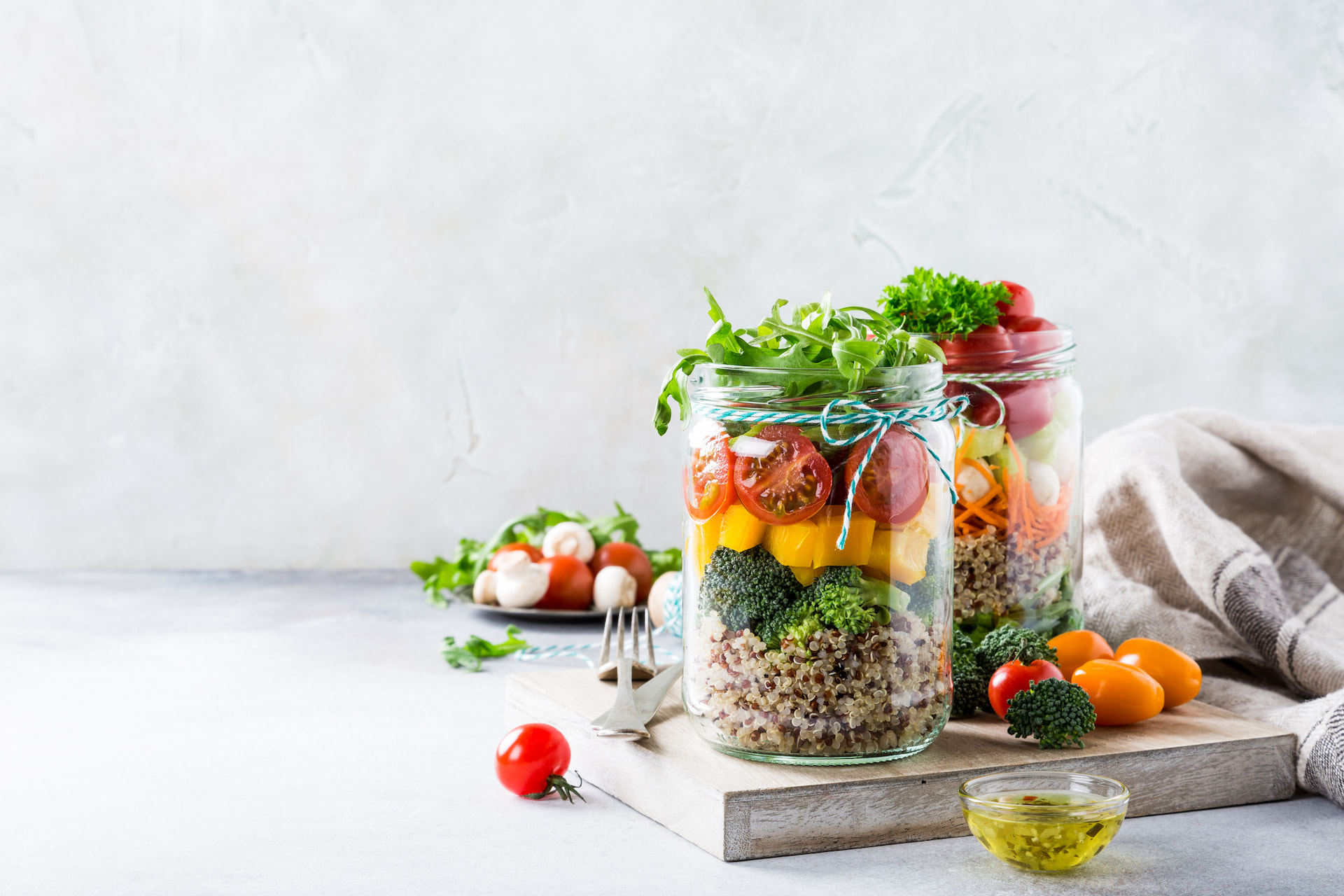 Riviana Foods Products
---
As the premier source for all your rice and grain needs, Riviana Foods markets a broad range of rice types, qualities and packages to the food service community and some of the nation's most popular restaurant chains. Some of our food service brands include AA®, Adolphus®, Autumn Harvest®, Blue Ribbon®, Colusa Rose®, Comet®, InHarvest® Green Peacock®and Pear Blossom®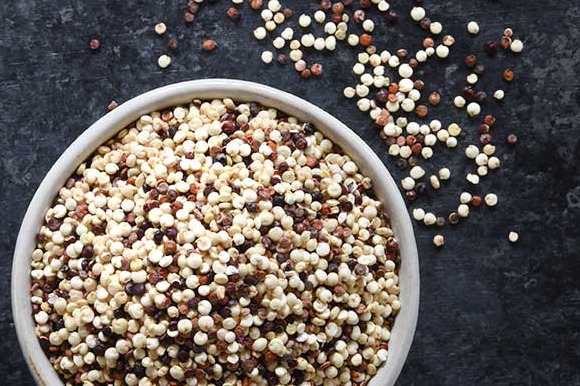 Tri-Color Quinoa
Chefs now have a new and unique product to use at their fingertips. Perfectly blended white, red and black quinoa combine for a premium texture, complex flavor profile and remarkable visual presentation.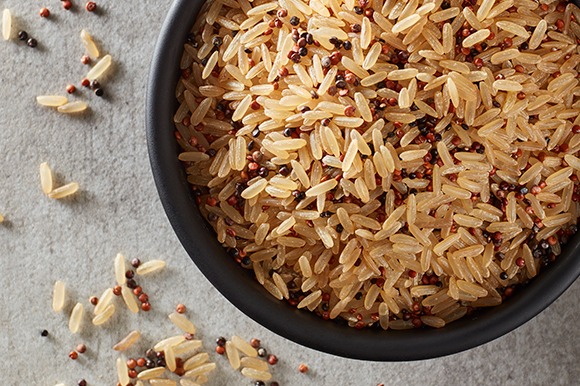 WG Brown Rice & Quinoa
A complete product perfect for a variety of vegan preparatives. This whole grain, gluten-free blend exceeds the demand for plant-based protein on menus. This blend is versatile.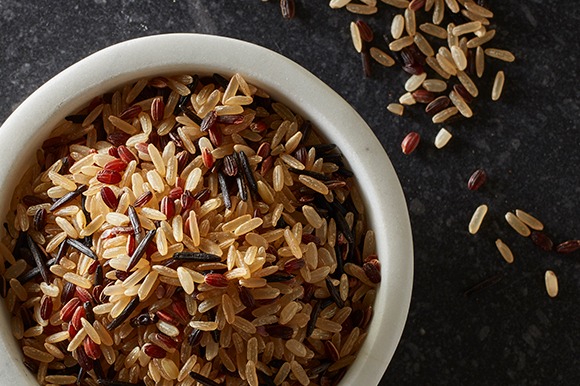 Ruby Wild Blend™
This versatile blend is ideal for creative minds. Long-grain brown rice, brown rice, Colusari™ Red Rice and wild rice are combined to create a blend that is great-tasting, gluten-free and whole-grain.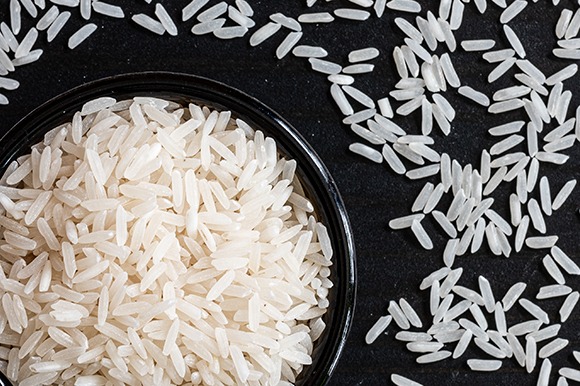 Parboiled White
Long grain parboiled white rice rough grains are steeped in hot water, steamed and milled for an ingredient that is more resistant to overprocessing. This long grain white rice is not easily overcooked.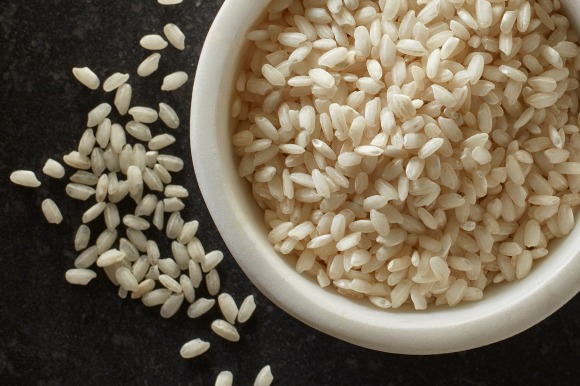 Instant Rice
Whatever your Instant Rice needs are, our varieties are perfect if you want great tasting rice in very little time at all. All of our Instant varieties are 100% natural rice that has been precooked to give a uniform cooking quality to the grains.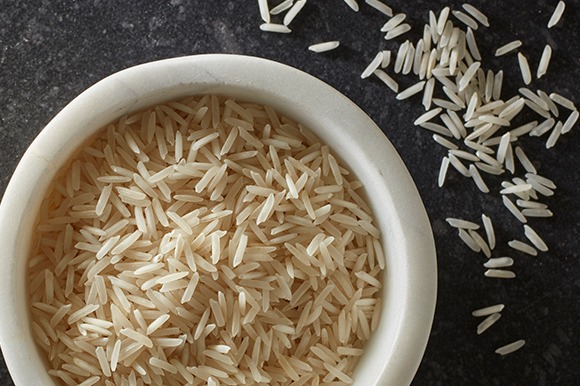 Specialty Rice
Long grain aromatic varieties like jasmine or basmati rice, round medium grain arborio or eye-catching black or red rice will elevate any meal. All of these are also available in Instant for quick cooking solutions.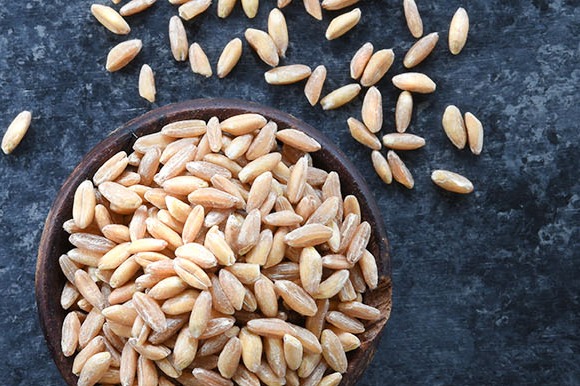 Farro
An excellent and recommended option for professionals, this choice is praised in soups, salads, pilafs and risotto. Our farro boasts a creamy texture: nutty with a hint of butter.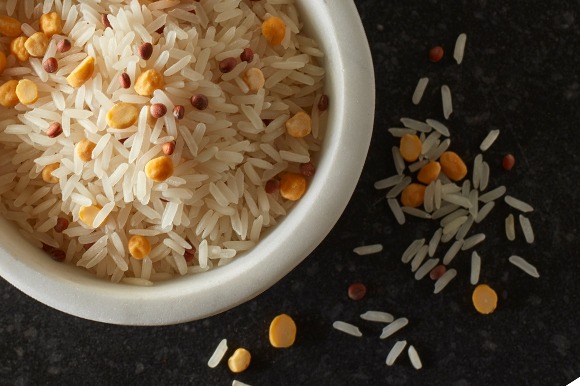 Jasmine Blend
Jasmine Blend offers delicate texture from the aromatic jasmine rice, along with colorful accents from split baby garbanzo beans and daikon radish seeds.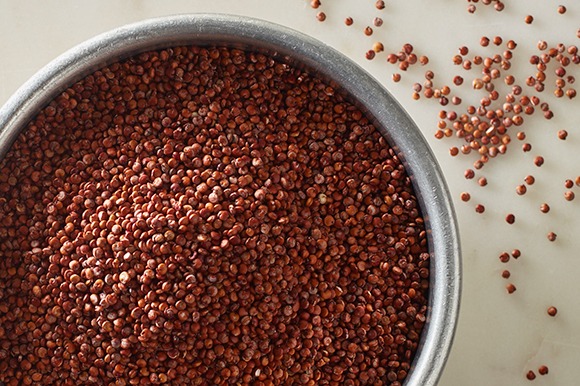 Red Quinoa
A perfect ingredient for restaurants offering South American cuisine, American and Southwestern cuisine. This grain echoes a nutty aroma that pairs beautifully with vegetarian cuisine.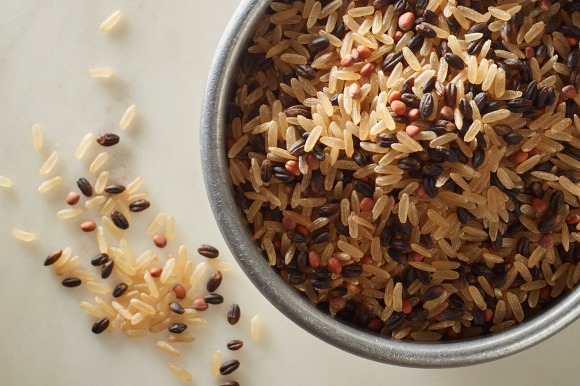 Black Pearl Medley®
A unique blend that cannot be found in other channels or with other suppliers, that has an unforgettable presentation with an outstanding combination of whole-grain brown rice, black barley and daikon radish seeds.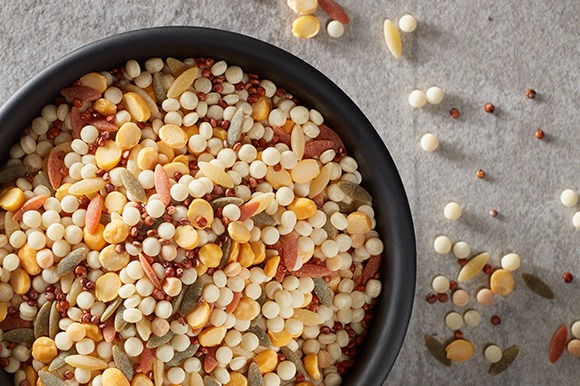 Golden Jewel Blend®
Pasta and grains for a variety of recipes. A colorful bouquet of pearled couscous, tri-colored orzo pasta, split baby garbanzo beans and delicate quinoa. A perfect choice for any menu.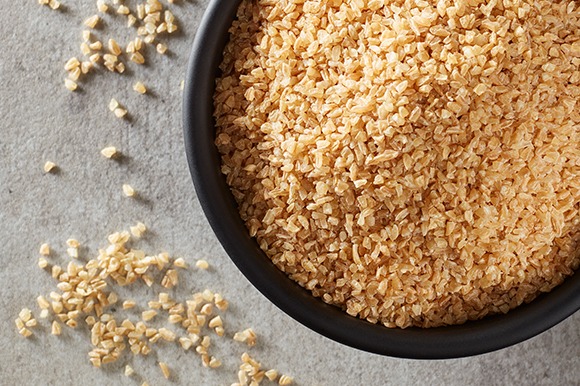 Bulgur Wheat
A quick-cooking form of whole wheat that has been parboiled and ground into smaller-size particles. Ours is a very versatile medium grind that's ideal for making tabbouleh, a cherished Middle Eastern dish.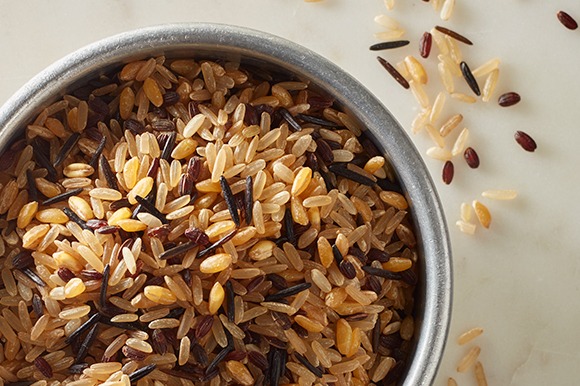 Whole Grain 5 Blend™
A high level solution for restaurants and demanding palates. Long-grain parboiled brown rice, grano, Colusari™ red rice are combined with wild rice for a versatile and great-tasting whole-grain blend.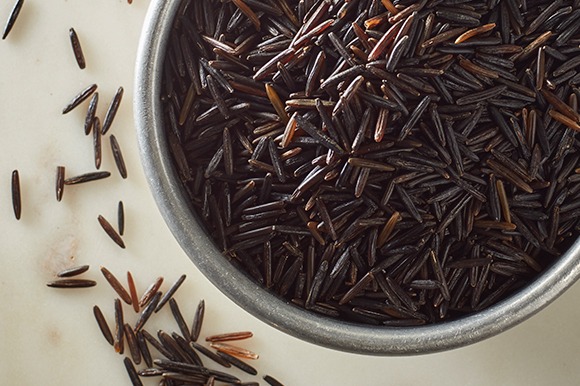 Grade A Wild Rice
Undoubtedly a perfect reference for different and surprising recipes. This high quality wild rice has a rich, dark color with a minimum of broken grains. The result? Beautiful dishes, every time.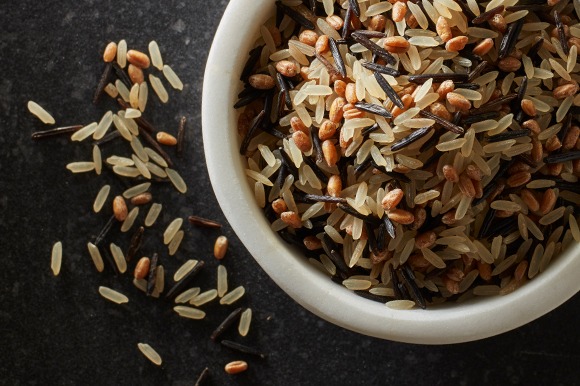 Kansas Medley™
Great for banquets and holding on the line or buffets. Delivers menu success with its appearance, preparation ease and great holding capacity. It consists of parboiled long-grain rice, wheat berries and wild rice.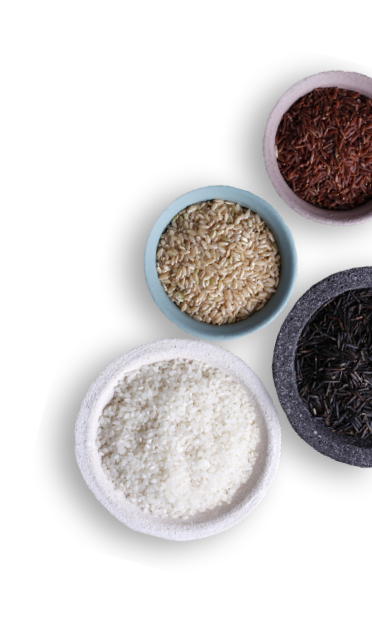 Riviana's team of volunteers collaborated this year with the Houston Food Bank on the occasion of 9/11 Day.

Continuing our commitment to giving back to the community,  Riviana Foods is happy to contribute to the local community and on this occasion, has made a donation of computer equipment to Beanefield Comprehensive Secondary.

Riviana Foods has over 100 years of experience making it America's leading rice company. They produce an assorted variety of rice products for distribution that are shipped domestically and internationally. Riviana Foods prides itself in its close relationships, security of supply and its state of the art facilities. Because of this outstanding combination, Riviana Foods……