Download our Guide on Improving Pet Food and Treats with Rice Gel®
Click on the image below to download a free copy of this guide to see how we are improving pet food and treats with Rice Gel®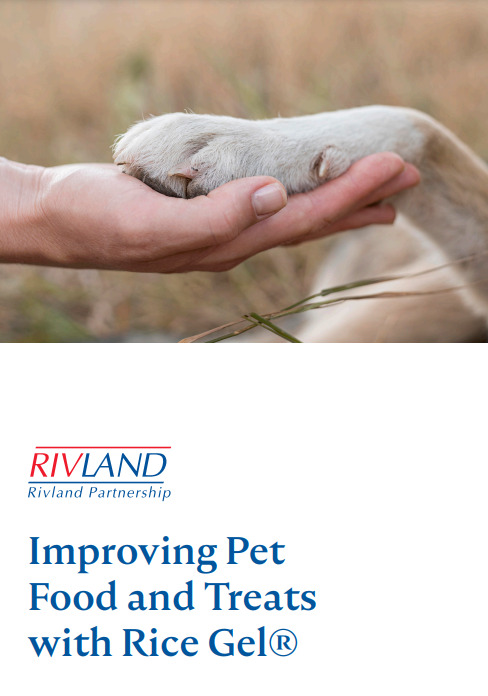 About the Guide
With the role of pets like cats and dogs being elevated to that of a family member or companion, owners are now demanding more from food companies. There is now a growing demand for high quality pet food and treats, with a clear connection being made between animal nutrition and wellbeing.
Due to this new trend, pet owners are beginning to buy clean label foods, allergy-free alternatives and plant based foods for their pets. Not only this, but pet owners are starting to move away from traditional wet/dry foods and going for more natural ingredients along with varied flavors and textures.
Believe it or not when preparing naturally sourced foods for animals, rice is one of the preferred ingredients due to its allergen free profile and neutral taste. It is also easy for animals to digest, meaning that products like Rice Gel® make a great addition to any natural food products.
In this guide you will find more information about Rice Gel® and how it can fit into your pet's diet along with some interesting facts and figures. The guide also offers some additional information about the products offered by the Rivland partnership.